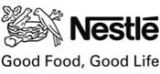 Nestlé Research Center
The purpose of the Nestlé Research Center is to support innovation and development of Nestlé products through outstanding scientific and technological research.
The Nestlé Research Center works in close collaboration with many external stakeholders, as well as with the Nestlé R&D Network of development and technology centres, to make products come to life through science and innovation.
Advances in food and nutrition have lead the way to new discoveries that help improve people's lives through food. The Nestlé Research Center puts science into action throughout the food production process, from research on ingredients, to food sciences and technology, quality and safety and consumer research. Our science and research is present at every step of the innovation and development process, to improve the quality of life for all the consumers through food.
Back to list
Visit website