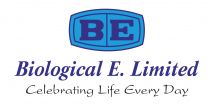 Biological E Limited
Biological E Limited, the first private sector biological products company in India and the first pharmaceuticals company in South India was established in 1953.
Originally incorporated as Biological Products Private Limited, and launched by Dr. Vijay Kumar Datla, Biological E (BE) today, is a significant leader in the world of vaccine market.
BE supplies several essential and lifesaving Vaccines and Pharmaceuticals to UN Agencies viz.UNICEF, Pan American Health Organisations, other global markets and within India to Central and State Government Hospitals, Public Sector Undertakings, the Indian Armed Forces and the domestic retail market.
Biological E Limited has a long and richly textured history but the future promises to be even more exciting and successful.
Back to list
Visit website