New automated reuse system for catering packaging at venues aims to close waste loop
| 30-08-2022 |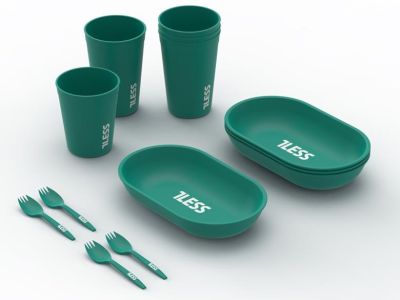 Berlin-based start-up 1Less has created an innovative reuse system that uses RFID-tagged dishware and a smart waste bin, linked to a digital IoT platform, to create a new way to deal with single-use plastic cups, lids, containers and cutlery.
Every item of dishware, a handy name for food-service packaging and utensils, contains a robust and long-lasting RFID tag. This transforms every item into a data carrier and transmitter, able to communicate valuable environmental, social, and governance (ESG) data to stakeholders.
Each unit of dishware has its own unique ID, so it can be tracked through the entire collection, cleaning and re-use process. Every item can be used 800-1000 times and then fully recycled at the end of its life, with the tag removed and re-used again, says the company...
« News feed