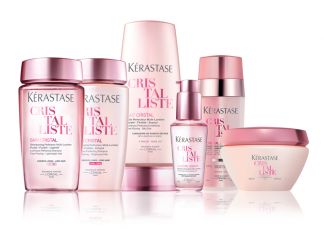 NEWS: New RFID solutions for cosmetics and Fragrances
03-11-2016
RFID technology solutions provider SML Group has announced new intelligent packaging technologies for RFID retail supply chain management to improve inventory management and to strengthen brand security, it says. The new smart packaging designs have been developed to overcome the RF sensitivity issues common in the cosmetics and fragrances market. They are customized to fit the size and performance of requirements for packaging these products.
To use RFID solutions to help manage fragrance and cosmetics the packaging technology needs to adapt in order to address the interference issues that RFID tags might have with common packaging material.
Dean Frew, chief technology officer and senior VP of RFID Solutions for SML Group explained, "Retailers have shared with us that the fragrance and cosmetics categories are some of the most poorly managed with the highest shrink within their stores. We have provided brand owners the ability to incorporate RFID without compromising the branding of their products while improving their bottom-line."
SML provides a full-service RFID solution including retail RFID tags and Clarity™ 3.X, a cloud-based RFID mobile data collection solution designed for supply chain applications from the factory to the store.
REGISTER FOR
AIPIA CONGRESS NOW
News overview