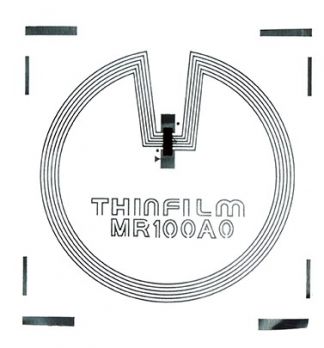 NEWS: Four New Developments Add to Thinfilms Market Presence
22-02-2017
AIPIA Member Thin Film Electronics the leading NFC (Near Field Communication) provider of smart-packaging solutions using printed electronics, has announced a raft of new partnerships and contracts to bring this smart technology to an even wider market:
The first is with Sweden-based Beneli AB a manufacturer of self-adhesive labels and related solutions. The partnership significantly strengthens Thinfilm's converter program by providing strategic coverage in Scandinavia and the broader European region. In addition, the relationship extends Beneli's wireless product offering beyond RFID asset tracking.
The companies will collaborate to deliver Thinfilm's NFC solutions – featuring both SpeedTap™ and OpenSense™ tags supported by a cloud-based software platform – to existing Beneli clients and other consumer brands across a range of markets. Initial market trials are expected to begin in the second quarter of 2017.
Second Thinfilm is collaborating with Worthington, Minnesota based 'bendable solutions' company Bedford Industries to jointly develop NFC-enabled labels. The agreement will see Bedford's ElastiTag hang tags, which are mainly applied to bottle necks, being combined with Thin Film's NFC concept SpeedTap. The NFC technology being integrated with these labels means the potential to create a consumer dialogue and interaction, say the companies.
In a third announcement the company has confirmed Northern Lights Spirits (NLS) as a new customer. The Finland-based distiller of handcrafted gin and vodka – will begin distributing "smart" bottles of its premium Kalevala Gin. The bottles will feature Thinfilm's NFC SpeedTap™ tags, which combine with cloud-based software, to enable remote tag management, custom content delivery, and detailed analytics and reporting.
Yet a fourth tie up has been formed with Dutch logistics solutions provider Prime Vision to develop an RFID-enabled smart packaging system. Prime Vision will also utilize Thinfilm's OpenSense and SpeedTap NFC tags as it develops its new solution.
Prime Vision anticipates that the new solution will enhance shipping security, e-commerce functionality and customer communication by combining the NFC technology with its track-and-trace solutions. One aspect of the solution is the use of stamps, bar-coded labels and envelopes that have RFID tags physically incorporated. The tags can be made into a breakable seal that can detect whether or not the container was opened. The solution is currently in the early stages of testing.
News overview