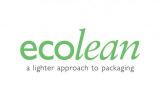 Ecolean
LIGHTWEIGHT PACKAGING HAS BECOME A HEAVYWEIGHT ARGUMENT
At Ecolean, we turn everyday products into shelf heroes. You know the brands that are lucky enough to be picked by demanding consumers. Quickly and repeatedly, leaving other products on the shelf wondering what they did wrong. Brands that stand out both in terms of product and packaging.
Ecolean was founded in 1996 in Helsingborg, Sweden. Innovation has always been fundamental for Ecolean. The concept of using a minimal amount of raw material to produce a unique flexible lightweight package and a filling system has been established by people with great knowledge and long experience within the global packaging industry. Today Ecolean is a fast growing and globally expanding company that continuously develops its products in order to meet new customer and consumer demands.
Ecolean has commercial activities in 30 countries, the largest markets being China, Russia and Pakistan. Ecolean employs close to 300 people and has it headquarter in Helsingborg, Sweden.
Back to list
Visit website