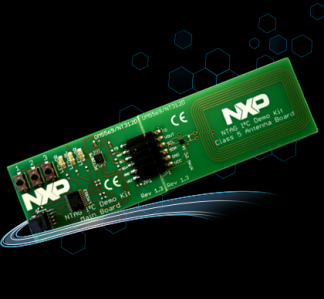 NEWS: Focus on Top Trends for RFID in Global Retail: CONGRESS TOPIC
23-08-2017
With bricks-and-mortar stores decline, NXP Semiconductors reports that omnichannel services continue to grow. Smart supply chain management with advanced tracking and monitoring capabilities, enabled by RAIN RFID, support both short- and extended-range communication, says NXP and are empowering retailers to address a multitude of new use cases.
Near Field Communication (NFC) tags are being increasingly adopted as key elements of consumer interaction and loyalty strategies, says the company. Interactive store functionalities, brand verification solutions and contactless payment with NFC smartphones are also gaining traction as an integral part of the consumer shopping experience.
Trend 1: Retailers are embracing RFID to enhance the smart consumer shopping experience
Trend 2: Retailers are utilizing RAIN RFID for omnichannel smart supply chain management
Trend 3: Retailers are integrating RAIN RFID solutions to monitor perishable goods
Trend 4: Enhanced consumer interaction and contactless payment via smartphones with NFC will continue to grow.
CONGRESS TOPICS: NXP's See Stefan's presentation here! Stefan de Troch, director of product management will explain why HF RFID is the incumbent solution for track and trace. It can offer insight into the location of goods in the supply chain. Supply chain efficiency and quality can be increased by offering insight into other parameters, relevant for specific cargoes. An example is the continuous monitoring of temperature exposure of sensitive goods like vaccines and biologics.
While Sylvia Kaiser-Kershaw , one of NXP's consumer interactive marketing specialists will show how to enhance and protect your brand experience through smart secure Internet of Things solutions with NFC.
REGISTER FOR AIPIA WORLD CONGRESS NOW
SEE STEFAN'S PRESENTATION HERE!
News overview