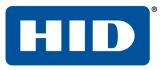 HID Global
HID Global powers the trusted identities of the world's people, places and things. We make it possible for people to transact safely, work productively and travel freely. Our trusted identity solutions give people convenient access to physical and digital places and connect things that can be identified, verified and tracked digitally. Millions of people around the world use HID products and services to navigate their everyday lives, and over 2 billion things are connected through HID technology. We work with governments, educational institutions, hospitals, financial institutions, industrial businesses and some of the most innovative companies on the planet.
HID Global provides Swiss engineered high quality RFID tags in LF, HF/NFC, RAIN UHF and BLE variants at an excellent price/performance ratio with Trusted Tag® options for security demanding applications. HID Global operates ISO certified manufacturing plants in Asia, Europe and US with a capacity of millions of units per month. Outside the standard tag product portfolio, custom tag designs, colors or rebranding of tags with our customer's logo (OEM) are offered.
Headquartered in Austin, Texas, HID Global has over 3,000 employees worldwide and operates international offices that support more than 100 countries. HID Global® is an ASSA ABLOY Group brand.
Back to list
Visit website