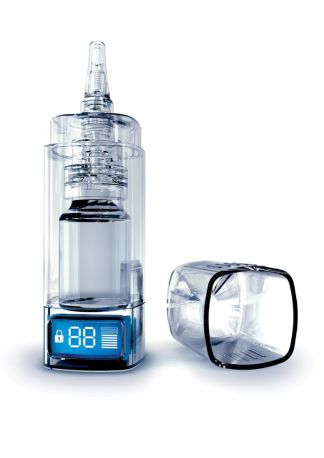 NEWS: Electronic Pack Controls Dosing of Nasal Medication
04-07-2017
Aptar Pharma, an international manufacturer of drug delivery systems, has announced the approval, by the European Medicines Agency (EMA), of the first integrated electronic nasal spray lockout device (e-Lockout). The device/package has been developed in partnership with Takeda Pharmaceuticals. EMA has granted marketing authorization for this multidose nasal spray treatment under the name Instanyl DoseGuard™.
The nasal-spray opioid comes in packaging that limits the number doses administered in a 24-hour period. The device will be used on the newest version of Instanyl, a nasal spray used to treat pain in adult cancer patients. Because of the addictive nature of opioids, patient compliance is crucial. The packaged product can be configured for 10, 20, or 40 doses. After the doses are delivered, the mechanism temporarily locks.
The device features an electronic display that keeps track of priming actuations and remaining doses. It also displays whether or not the device is locked; if locked, the display shows a countdown letting the patient know when it will be available next.
"This is a significant step in strengthening our credentials in the electronics and connected health markets. We are pleased to be building on our trusted, long-term partnership with Takeda," explained Salim Haffar, president of Aptar Pharma.
This represents a major milestone for Aptar Pharma, with the e-Lockout device being the first and only fully integrated electronic nasal drug delivery device to be approved by a US or European regulatory authority.
Takeda will launch Instanyl® DoseGuard in Europe in several multidose strengths, all using the patented electronic lockout system. The e-Lockout also features a child-resistant cap.
News overview