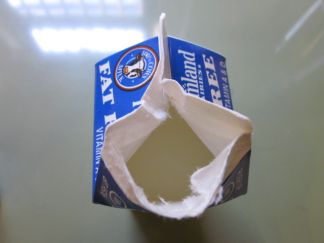 NEWS: Disrupting the Way We Look at Packaging
18-09-2017
A world of connected packaging sounds impressive but how can a FMCG/CPG brand benefit? The technology is impressive but how can brands use this to translate to tangible value in their terms. This, of course, is one of the big questions that many Brand Owners are asking about A&IP. Some, for sure, have found compelling answers. But if proof is needed….
Keran Turakhia will be sharing excerpts of his book; If packaging could talk", at the Congress, with real life case studies based on over 10 years' experience using connected, coded packaging to run better promotions for Brands and how this improves their ROI. Keran, is a founder of HIVE IP, a business helping grocery brands to run better promotions, proving it is time to be disruptive with how we look at packaging.
He explains how a pack of crisps gets a consumer to engage with it 29 times over 6 weeks and how 550,000 packs of ready meal packaging were worth a media value of £1.68 million.
Brand Owners want to know:
How an intelligent pack can help me attract more customers to buy my brand?
How an intelligent pack can help me justify my price premium?
How connected packaging can build my consumer brand engagement?
How intelligent packaging can help my brand increase the frequency of purchase?
How intelligent packaging can help me get more value from my media spend?
If Air B&B has uncovered a massive supply of hotel room beds without building any hotels through the power of disruptive thinking, then imagine what packaging would be saying if it could talk. The time to disrupt the way we look at packaging is now….
More information on Keran's presentation here!
News overview