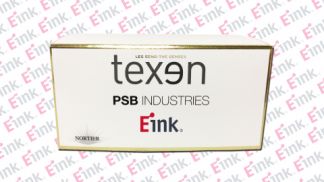 NEWS: Cosmetics Customers Can Get Connected
08-03-2017
E Ink® Holdings (AIPIA Member), a leading innovator of electronic ink technology and TEXEN, a major provider of product solutions for the luxury and beauty market, have announced a collaboration to bring personalized packaging solutions to cosmetic customers.
The smart packaging design concept combines E Ink's low power, high contrast paper-like display technology with TEXEN's packaging expertise to create customizable packaging displays for makeup compacts, perfume bottles and other cosmetic packaging.
The display, powered purely by near field communications (NFC), can be updated by a smartphone that generates radio frequency signals carrying both the information and energy needed to update the display. Once an image is switched, the display will continue to show the information with no further power input required.
E Ink's battery-free, thin, lightweight and durable technology allows Brands to enhance their packaging without having to alter the shape and design. The customizable displays will be more effective in bringing personalized messaging to packaging, which has largely remained static until now. In addition, the resulting packaging provides consumers with a range of benefits.
So consumers can put their names on their makeup compacts and perfume bottles or write personal messages to gift recipients; connectivity will be the vehicle for targeted advertising and social media campaigns; display modules can integrate sensor or diagnostic components to enable beauty treatments based on skin condition as affected by factors such as weather, humidity, etc.
News overview