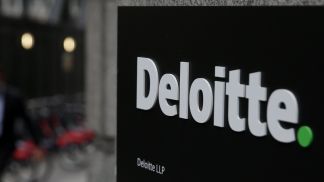 NEWS: Capturing value from the smart packaging revolution
11-03-2019
Last year Deloitte, one of the most globally recognised consultancy companies to the world's leading Brands, published an in depth survey on the future of Smart Packaging and how to best utilize these new technologies. We publish some extracts here, but for the full story come and listen to Deloitte at the AIPIA USA Summit in New Jersey, 3rd and 4th June 2019.
The company surveyed over 400 business leaders, revealing that smart packaging, and in particular connected packaging, is on the radar of senior executives and is attracting significant investment across the value chain as companies seek to exploit the opportunity.
Survey results validated that connected packaging solutions tend to fall into three broad categories—inventory and life cycle management, product integrity, and user experience—and that the first two are currently attracting the lion's share of investment.
Smart packaging offers significant opportunities and a real risk of disruption. Innovative business models and practices can help overcome challenges and maximize the value of smart packaging applications.
Somewhere between US$5 trillion and US$10 trillion worth of consumables are sold globally each year and the vast majority of them are packaged in some way, generating a packaging market of US$424 billion in 2016. Yet packaging… is often an overlooked and underutilized aspect of product design that packs immense value for all stakeholders. Packaging with enhanced functionality, by way of new technologies, new materials, and thoughtful design—smart packaging—has enormous potential not only to create value, but also to disrupt traditional business models.
Smart packaging cannot be ignored because not only can it create enormous value, it can disrupt a number of players in the system. Smart packaging, with revenues of US$23.5 billion in 2015, makes up only a small percentage of the global packaging industry. Nonetheless, it is expected to grow quickly, largely because it is seen as a mechanism for solving a number of high-value business problems.
For a full copy of the survey visit: DELOITTE REPORT

But be sure to catch up with the very latest information in New Jersey!
News overview