CONGRESS 2019: Tracking the Cannabis revolution: Blockchain QR and beyond.
| 09-10-2019 |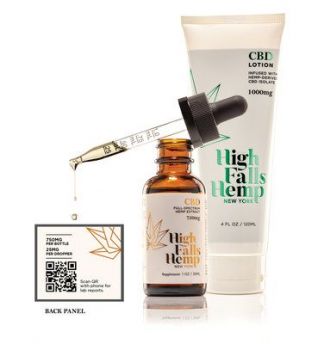 There is so much in the news about CBD products and so many new products on the market. Active & Intelligent packaging is certain to play a part in authentication and maintaining condition of these sensitive health supplements. So it is not surprising to see it featured in the Congress agenda.
Dr Isaac Balbin will explain how his company Parsl has taken smart packaging and built the most comprehensive platform in the world around it, he says. The company is deploying this platform to serve the global cannabis industry and address the unique and difficult challenges it faces. The platform uses Blockchain, IoT, AI, VR and other cutting edge technologies to create an ecosystem which 'changes the way we think about supply chains', he claims.
The CBD industry is already looking at security issues. Industry Intelligence recently reported on High Falls Hemp , based in New York state, which provides a range of hemp-derived CBD-infused supplements, tinctures, and topical care products to promote health and wellness. It now verifies the content and safety of its products through testing by an independent, third-party, quality certified lab.
These publicly available reports are accessible on their website, listed by batch – and are easily accessed through the QR codes on the label of every product. The company's new website not only lists the lab reports, but also includes a guide for how consumers can read and understand them.
"The news is full of stories of questionable CBD products being sold. We verify the quality of our CBD products and provide a high level of transparency for our customers," says High Falls Hemp NY co-founder and president Rick Weissman. "Our goal for the new website and packaging is more than just a pretty picture. We wanted to provide assurances on the high quality of our products."
This fast growing sector is seen as having a glaring lack of regulations. There are concerns about not knowing what is in CBD products or where they even come from; so consumers should look to verify their CBD products. "We are a step ahead of these suggestions with our processes, packaging and website. We are confident that this helps 'future-proof' us for coming regulations, which we welcome," added Weissman.
SEE AT AIPIA WORLD CONGRESS AMSTERDAM NOV 18-19
« News feed