CONGRESS 2019: Debut for the latest IoT sensors
| 10-11-2019 |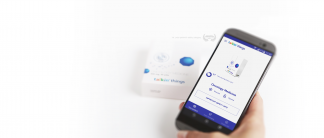 The future of Internet of Things (IoT) sensors in smart solutions has multiple benefits for brands. As a smart packaging platform in a complete IoT ecosystem, Talkin' Things will talk about the latest developments in this technology during the AIPIA Congress in Amsterdam.
NFC enabled sensors are vital in developing IoT products in the distribution environment, as sensors help transform and streamline analytics and connectivity, the company says. The long-term relationships with IoT leaders and the world's biggest packaging distributors resulted in Talkin' Things expansion of implementation techniques and mass production methods.
IoT sensor types in this case study based presentation will include those used for: accelerometer, temperature, humidity and pressure sensing,. Also included will be liquid presence sensors, distance sensors, LED Tamper Evident devices, thermometers and UV meters.
Sensors that are used in packaging solutions have multiple benefits for brand owners, Talkin' Things believes. For example, an auto-replenishment system detects if there is no liquid in a container, so the sensor sends a signal automatically to re-order the package.
The company has expertise in both technology and communication, which can leverage the technical knowledge and translate it into the consumer's language, it claims. Talkin' Things will demonstrate how an understanding of every step of the process ensures smooth integration of hardware, front- and backend software, and consumer communication ideas.
SEE AT AIPIA WORLD CONGRESS AMSTERDAM NOV 18-19
« News feed