Blockchain and Business News
| 26-02-2019 |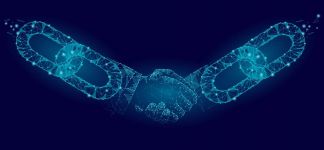 Several announcements have been made by AIPIA members and major brands/retailers about Blockchain applications and business developments. Here is a short roundup:
Walmart recently announced it will be using IBM Food Trust as the foundation for the blockchain-enabled Walmart Food Traceability Initiative. The focus, for now, is on its leafy green suppliers, which has beenpPrompted by E. coli outbreaks. The retailer has been pilot testing IBM Food Trust as a way to quickly trace products back to the source after an outbreak.
Last September, Walmart sent a letter to all of its leafy green suppliers confirming that "All fresh leafy greens suppliers are expected to be able to trace their products back to the farm(s) (by production lot) in seconds – not days. To do this, suppliers will be required to capture digital, end-to-end traceability event information using the IBM Food Trust network."
Direct suppliers were required to conform to one-step back traceability on the blockchain network by Jan 31, 2019. Other suppliers are expected to enable end-to-end traceability by Sept 30, 2019.
In December 2018, the first shipment from the USA to Asia of beef tracked on blockchain was made using Avery Dennison RFID labels. The shipment of beef from Wyoming to Taiwan used blockchain technology developed by University of Wyoming and BeefChain, a Wyoming-based company that helps the state's ranchers prove their products are free range and fairly farmed.
The technology enables tracking of cases of beef along the supply chain, from plant processing, export and import to the restaurant. "Avery's cutting edge RFID labels guaranteed our ability to trace the product through the entire supply chain and record the data in our digital ledger," said BeefChain's founder and CEO Rob Jennings.
Merck KGaA has been granted a US patent on a combination of artificial intelligence and blockchain that it says can "protect integrity of supply chains and avoid counterfeit."
The company says that machine-to-machine readability has been the standard approach to connecting objects to digital supply chain workflows, but the new patented concept "makes machine-to-object readability possible by linking AI and blockchain technology."
AIPIA member Zebra Technologies Corp has announced that it intends to acquire another AIPIA member Temptime Corp, a privately-held developer and manufacturer of temperature monitoring solutions for applications in the healthcare industry. This technology visually notifies users if medical and biological products and shipments have experienced a temperature deviation.
"The acquisition of Temptime advances the integration of smart supplies into our Enterprise Asset Intelligence vision as we incorporate temperature-monitoring capabilities," said Anders Gustafsson, CEO of Zebra Technologies.
Finally Freshpoint Quality Assurance says it is poised to replace the obsolete date code system with dynamic colour-changing sensors that empower users to view and understand a product's journey and make more confident use-or-lose decisions.
To this end, the company felt that a new name which better reflects its technology and overall value proposition would better serve it moving forward so will now be known as EVIGENCE SENSORS™
"True to our name, EVIGENCE enables an intelligent view of the evidence," explains Yoav Levy, co-founder and CEO. "Our products are small sensors engendering a big change in monitoring the shelf-life of perishable products."
« News feed