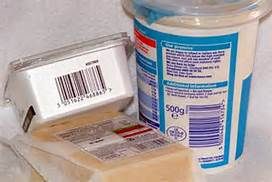 NEWS: Anti-Counterfeiting Grows to Combat Fake Food
10-01-2017
Brand protection is becoming increasingly important as food tops the list of the most valuable counterfeit markets, according to Sean Riley, a senior director at PMMI, the USA's association for processing and packaging thechnologies.
Globalization is creating an increasingly complex, continuously growing supply chain. With more suppliers and more products coming from different countries, it is critical to identify, capture and share accurate product information. In this environment, counterfeiting has become a growing challenge.
According to PMMI's 2016 Brand Protection and Product Traceability Market Research report counterfeiting is predicted to increase three percent per year worldwide. This rise will lead to increased growth in the anti-counterfeiting market over the next five years with CAGRs ranging from 12.8 to 16 percent. The growth of the global anti-counterfeiting market will outpace the overall combined market segment growth of food, beverage and pharmaceutical industries by roughly two to three times in the next five years.
The report predicts that barcodes will continue to dominate track-and-trace technologies in the coming years, but there will be a push towards small or even invisible barcode technology as part of desire for "uncluttered packaging".
Meanwhile, smart labels and tags will be adopted in some sectors for retail and inventory – notably perishable foods – while smart 'sensing' labels will be increasingly used across food, beverage and pharma. RFID use is already well-established in pharma but is expected to grow quickly in food/beverage to aid product audit trails.
Product authentication and interaction will increasingly be through the use of smartphone apps, says the report, which estimates that 9 per cent of US consumers and 14 per cent or more of consumers in Europe and other parts of the world routinely scanning QR codes on products and packaging.
Paula Feldman, director of business intelligence at PMMI said "With North America alone accounting for fifty percent of the total growth of the global anti-counterfeit food packaging market in 2014, it is increasingly important that we as an industry continue to take the necessary action to protect our brands, as well as those around the globe."
PMMI compiled the 2016 Brand Protection and Product Traceability Market Research report from the insights of 75 brand manufacturers, industry experts and technology suppliers who shared their experiences complying with traceability regulations in the food, beverage and pharmaceutical industries. To download the full report visit www.PMMI.org/research
News overview