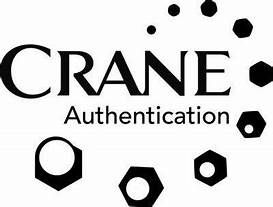 Crane Authentication
Our technology protects hundreds of millions of product pieces each year. With micro-optics, you can increase your customers' confidence in your brand.
EASY TO USE AUTHENTICATION
Our security features promote the highest confidence in a product's authenticity, with seamless and intuitive authentication.
Highly engaging 3D effects with unsurpassed depth and movement enhance shelf appeal using a paper-thin feature that integrates with the product or packaging.
The visual effects of our technology are expansive and uniquely able to deliver independent movement across multiple axes of rotation in all lighting conditions.
Covert features, verifiable by trained professionals in the field or in the lab, are easily incorporated.
EXTRAORDINARILY RESILIENT TO COUNTERFEITING
Our core micro-optic technology is used to protect some of the world's most valuable banknotes and has been proven resistant to the highest forms of counterfeiting attacks for over a decade.
Our technology is driven by our expertise. We have a team of experienced micro-optic designers wielding our powerful in-house software and complex mathematical algorithms to generate the most secure and engaging security features. We have created a feature that is differentiated by its scale, with precision micro-optic lenses as wide as a human hair, and ultra-microprinting that is beyond the resolution of traditional security printing. And with our proprietary raw materials, equipment, and processes, it's no surprise that we are the only company in the world capable of producing this technology.
Simply, even the most sophisticated counterfeiters in the world have failed to effectively simulate our micro-optic features.
Back to list
Visit website