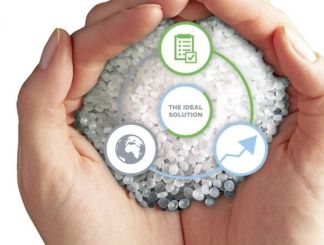 NEWS: 'Final approval' for antioxidant 'blockbuster additive' for plastics
08-09-2018
Addivant has received final approval for its 'blockbuster additive' WESTON 705, the first antioxidant since the 1970s that has achieved global food-contact approvals. The next generation nonylphenol-free liquid phosphite antioxidant for plastics and elastomers can be used in water bottles, dairy milk bottles and packaging for snacks, as well as several other formats.
It is already approved for use in food-contact packaging in more than 180 countries including the USA, Canada, Europe and China, according to a recent article in Dairy Reporter. With this latest approval, it has completed its global food-contact approval process, which means resin producers and packaging manufacturers can 'stay ahead of the regulatory curve'.
"This final approval is a critical step for Addivant's blockbuster additive which will allow us to accelerate the transformation of our company and fuel further investments in breakthrough innovation,​" said John Steitz, CEO at Addivant.
Addivant liquid phosphite antioxidants for plastics. Compared to benchmark phosphite antioxidants, WESTON 705 has up to 20% higher content of phosphorus and more reactive structures to decompose peroxide species formed during the melt processing, it says. This antioxidant is a highly effective stabilizer that protects polymers from degradation during use. It represents the next generation of liquid phosphite technology, the preferred secondary antioxidant for linear low density polyethylene (LLDPE) and high density polyethylene (HDPE) polymers, says the company.
WESTON 705 has now been included in the revision to the food contact regulation in the MERCOSUR region (Southern Common Market including Argentina, Brazil, Paraguay and Uruguay) for its use in a broad range of food-contact packaging materials.
More about this at AIPIA World Congress REGISTER!
News overview