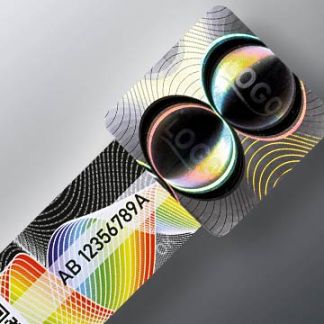 NEWS: The digital future of finishing: beyond digital printing.
06-09-2017
Digital print for packaging is worth $13.2 billion in 2017, and will climb to $23.2 billion in 2022, according to research from Smithers Pira. As such it represents a key growth area for the print industry, plus new market opportunities for packaging converters and their brand customers.
An interesting aspect of digital customization is digital metal finishing, which can be used to metallize not only large areas but also filigree details. Fine cutouts and reverse types are also possible. High edge definition transfer of the digital metal foil can be achieved even at fast digital printing speeds. Leonhard Kurz will be introducing a machine which integrates the digital metal transfer step into the digital printing process at the upcoming Label Expo in Brussels.
The company has been developing security elements for over 40 years, combining decoration, security, function and interaction. It offers pooled expertise: OVD Kinegram for the management of light, PolyIC for printed electronics, KURZDIGITAL for digital software solutions and KURZ for decoration and security elements.
Digital print and related technologies for packaging will be growing sharply as more players get involved, make investments and see how these benefit their customers. Converters will provide new services in response to their customers, which will allow significant supply chain efficiencies, claims the author of the Smithers Pira report.
Discovering new horizons that stretch far beyond simple decoration and ideas that combine decoration with function is the subject of the AIPIA Congress presentation by Benno Schmitzer managing director of KURZ Digital Solutions. He will explain how to create added value - for yourself and your customers using, for example, unique optical brand protection solutions from proprietary technologies. Or how to combine visual elements such as OVDs, logos or serial numbers with digital functions such as product authentication, track & trace or loyalty programs, via smartphone.
Find information on Benno's presentation here!
News overview