Smart Packaging Looks East as China Embraces New Technologies
| 09-06-2021 |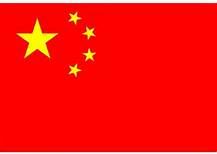 With the AIPIA China Summit (Shanghai 23rd June) less than two weeks away the strong agenda is already attracting considerable interest from Chinese Brand Owners and packaging/supply chain experts. The event is the first fully 'live' AIPIA event since the pandemic and, while delegates across China can also attend remotely AIPIA China is confident that around 200 'in person' delegates will be present.
The Summit, which is being run in cooperation with ProPak China 2021, has attracted many world leading Smart Packaging providers. These include Aptar CSP (active materials), Advanced Track & Trace, ATT (supply chain security and traceability), Toppan (security printing products), EM Microelectronics with Alibaba Cloud Computing (High Security NFC/RFID solutions), Amcor (problems/challenges and opportunities for Intelligent Packaging), Systech (track & trace, serialization & brand protection), Tesa Scribos (anti-counterfeiting/ brand protection), Electronic Paper Industry Alliance, and Changzhou Institute of Electronics (application of Printed Electronics in Intelligent Packaging.)
Other AIPIA members lined up to give presentations directly or via an innovative video platform specially created for the event are: Kezzler, who have many applications for its traceability platform in China, Inuru (OLED labelling), Insignia Technologies (condition monitoring of perishable products), Morphotonix (product-embedded security), PSQR (track and trace software), and Silicon Craft (RFID services).
"There is really something for everyone here," says Eef de Ferrante, managing director of AIPIA. "This is a highly concentrated one day agenda which really covers a lot of 'state-of-the-art' smart packaging technology. The response from members has been fantastic, even though travel to the event is almost impossible. The number of live speakers demonstrates clearly that China is a key market for Smart Packaging and many members have invested heavily in it already. We feel privileged and honoured to be leading the efforts of the Smart Packaging sector to develop this and other markets globally."
Wu Chaowu, CEO of AIPIA China added, " China is fully open for business and there has never been a better time to demonstrate new packaging technologies in this market. We are seeing great levels of interest in these Smart Packaging technologies and developing partnerships to take advantage of the investment in products for traceability, anti-counterfeiting, brand protection, shelf-life extension and better consumer engagement. We look forward to a great day on 23rd June."
To learn more about the event:
« News feed