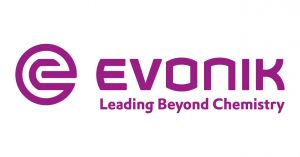 Evonik GmbH
Evonik is one of the world leaders in specialty chemicals. The company is active in more than 100 countries around the world and generated sales of €15 billion and an operating profit (adjusted EBITDA) of €2.38 billion in 2021. Evonik goes far beyond chemistry to create innovative, profitable and sustainable solutions for customers. More than 33,000 employees work together for a common purpose: We want to improve life, today and tomorrow.
We may not manufacture tires, mattresses, medications, or animal feeds, but Evonik is part of all of those products –and many more. While we often contribute only small amounts of material, those contributions are precisely what make the difference. That's because Evonik products make tires fuel-efficient, mattresses more elastic, medications more effective, and animal feeds healthier. That's what specialty chemicals are all about. And when it comes to specialty chemicals, we're among the best in the world.
Today's digital, global, Internet-of-Things-driven world opens up so many possibilities. But it also brings brand-new challenges. The biggest of all? Providing the right energy storage. One that allows your products to become connected and smart. Evonik is a specialist in printed electronic batteries.
Back to list
Visit website