Smart Packaging Business Bites
| 21-07-2021 |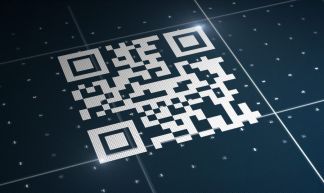 Here is a round up of some of the latest business and market news involving Smart Packaging: Stories cover Mars & Microsoft, Markem-Imaje & Blue Bites, Honeywell, Authentix, KMPG on illicit cigarettes in the Europe, and Good News about QR Codes & Connected Packaging generally.
Markem-Imaje, part of the Dover Group, has extended its reach into the authentication and traceability business with the acquisition of Blue Bite, a software company specializing in product authentication, traceability, brand storytelling and consumer engagement using mobile applications, with Brands like L'Oreal, Bulgari, Adidas, Moet Hennessy and Samsung among its customer base.
The New York-based company offers an end-to-end authentication as a service suite that enables brands to identify counterfeits and simultaneously turn products into an exclusive, direct-to-consumer content channel, it says. The move by Markem-Imaje comes 18 months after it purchased AIPIA member Systech, the serialization, traceability and anti-counterfeiting specialist.
Confectionery, petfood and food giant Mars is partnering with Microsoft to accelerate its global digital transformation. The plan includes a "cloud-first" strategy, leveraging Artificial Intelligence, Internet of Things and digital twins across its businesses, focusing on intelligent supply chains, and delivering hyper-relevant consumer experiences.
The partnership, announced in May, marks a significant move forward for Mars, which up to now was testing out innovation in corners of the company, such as a farm-to-fork tracking application that utilizes technology from Transparency-One, running on the Microsoft Azure platform, to help monitor rice production for its Ben's Original brand, thereby giving customers insights into where and how rice was grown. The newest agreement expands the reach of intelligent manufacturing supply chain
Honeywell has introduced digital authentication technology for pharmaceutical products in a bid to fight rising counterfeit crime in India. "Honeywell is deploying its authentication technology for the pharmaceutical industry in response to the growing menace of counterfeit products," said Hitesh Mehta, general manager, Advanced Materials, Honeywell India. "Our authentication technologies feature printing and substrates which can be easily identified but are difficult to alter and duplicate."
The solution comprises a digital code that is embedded in the packaging of pharmaceutical products. The end user can validate the authenticity of the product by scanning the code with a smartphone. The software that validates the product's authenticity through is accessible through a Honeywell app available for download for iOS and Android users and gathers market intelligence.
A new report produced by KPMG has been released recently on the consumption and flows of illicit cigarettes in 30 European countries—the 27 European Union (EU) member states plus UK , Norway and Switzerland . The study estimates that, while total cigarette consumption continues to decline, the share of illicit cigarettes increased by one half of a percentage point to 7.8% of total consumption in 2020, reaching 34.2 billion cigarettes consumed across the EU 27. The increase. which consists of contraband, counterfeit, and illicit whites—was driven by an unprecedented 87% surge in counterfeit consumption. The tax loss for governments in the EU27 alone now amounts to approximately €8.5 billion.
Authentix, an AIPIA member providing authentication and information services, has announced the acquisition of Asian online brand and content rights protection provider, Strategic IP Information Pte Ltd (SIPI).
SIPI is able to detect infringement data and counterfeiting activity for its brand owner customer base. SIPI presently serves over 200 global brands and is partnered with many major global law firms with teams in New Delhi, Shenzhen, Paris, New York, and Geneva.
"This strategic acquisition expands our portfolio of digital security technologies to include online anti-counterfeiting and content rights solutions and increases the scope of offerings for our brand protection clients," stated Kevin McKenna, CEO of Authentix,
All aboard the QR and connected packaging bus! A recent item in Industry Intelligence has highlighted that QR codes and other connected packaging technologies are benefiting from the pandemic and the need for brands to gather more customer data.
While predictions that connected packaging would take over the retail world were somewhat premature (the QR code was invented in 1994) a number of factors currently in its favour, means 2021 could be its year!
Over the past 12 months, we have all had to adopt many new behaviours and habits. As well as the essential personal hygiene and health measures, new ways of working, socializing and shopping have required us to learn new ways to interact with digital media. One of those is scanning QR codes.
It seems that the QR code has been the centre of a quiet revolution, becoming the simple solution to a number of complex challenges. From registering a Covid-19 test result to ordering lunch at a local restaurant, QRs offer a frictionless way to move people from analogue to digital in the blink of a lens. And the more people that use it, the more they become used to its presence.
"Due to Covid-19, QR codes and other digital enablers have become even more useful and much more visible in consumers' everyday lives," said Amir Maslic, product and brand manager at Emmi, Switzerland's largest milk processor.
The other benefit is frictionless data collection. A key factor in the rebirth of the QR code is the need for brands to gather more customer data, the report says. The packaging presents a number of opportunities to understand who purchases and uses their products, as well as a chance to convert casual buyers into loyal customers. In return for some original, engaging content, a piece of packaging can be the first step to creating a strong relationship that can last for years.
With all these factors in its favour, it's unsurprising that a lot of brands are currently jumping on board the connected packaging bus, with Tetrapak, Kellogg's, Vodafone, Unilever, Nestlé and Coca-Cola all exploring the medium's potential, continues the report. Taken with other formats - such as NFC enabled packaging - the future for these connected packaging technologies looks thrilling, for Brands as well as customers.
« News feed