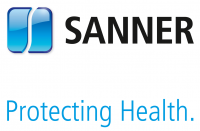 Sanner GmbH
For more than 125 years, we have served our customers as reliable, valued partners. Our customer base includes the industry's leading companies. And their standard of quality is our benchmark.
Our effervescent tablet and test strip packaging has established the Sanner brand around the world. In addition to our desiccant expertise and standard products proven millions of times over, we continuously offer our customers advanced packaging solutions and medical devices or work with them on developing new concepts.
Sanner is the number one choice when it comes to combining rigorous quality standards with high-volume production. Our employees and comprehensive range of services distinguish us from competition.
One of our strengths lies in the development, design for manufacturing and technical implementation, as well as large-scale production of customized plastic packaging and components – particularly in the field of medical technology and diagnostics. We have already implemented numerous forward-looking concepts with our Engineered Product Solutions. In cooperation with external partners and affiliates, we are working on NFC, RFID and digital solutions designed for genuine patient compliance.
Sanner products and brands
We introduced the first desiccant closure for effervescent tablets around 65 years ago. This invention ensured that bubbles are in the glass and not in the packaging.
In the meantime, we have further developed the dosage, applications and use of desiccant packaging for pharmaceutical products. Today, innovations like our desiccant caps AdCap® and desiccant bags AdPack®complement our diversified product range.
Sanner is the global market leader for effervescent tablet packaging. Our DASG and DOSG closure systems exemplify the highest quality. FOG 27® is an innovative, user-friendly closure that received top marks in consumer testing. Combined with the Brilliance® tube based on IML printing technology, it represents the latest generation of effervescent tablet packaging.
We also play a leading role in desiccant packaging for test strips, especially in the Asian market.
Our goal – highest level of reliability and safety
The highest product and patient safety is our primary claim. Our numerous pharmaceutical packaging solutions and medical components deliver proof of our expertise every day. According to the principle "Sanner. Protecting Health.", we mainly produce high-quality plastic packaging and components for pharmaceutical and medical companies worldwide.
Back to list
Visit website