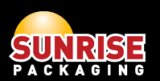 Sunrise Packaging
The first thing people see about your product is the package it comes in.
Our Philosophy: Listen first and package second. We are a solutions oriented, creative design packaging company. Our goal is to listen to you, focus on your requirements and deliver a quality package within the time frame agreed. This has been our passion since our company was founded.
If your product comes in eye catching package, potential buyers will pause and examine it closer… And then you've got them hooked! Your product has benefits and features that will enhance the lives of your customers… you just have to get their attention. Your packaging can do that.
Whether you have a disk, a few sheets of paper, or even a complex kit consisting of many elements, Sunrise will help you design a package uniquely suited to showcase your product AND your brand identity.
If you can dream it, we can make it for you.
Back to list
Visit website