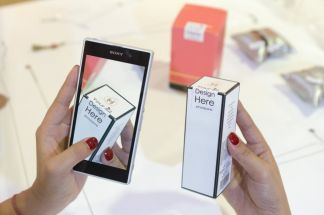 NEWS: Partnership Enables Security Marker Printed Direct on to Packs
19-05-2017
AR Packaging, based in Lund Sweden, has developed a process it is calling FUTECO, to print copy resistant and random security markers combined with inline variable QR codes directly onto the packaging. It is forming a new partnership with Cypheme, based in Paris, France to develop the commercial potential of the technology.
Cypheme provides an Artificial Intelligence (AI) powered system capable of recognizing the printed product's packaging marker with a neural network, using only a mobile phone camera. The technology would allow a fast and easy way, accessible to anyone, anywhere, to verify the authenticity of the products using the solution, it says.
By combining market insight and the FUTECO state-of-the-art technological concept of AR Packaging with Cypheme's innovative technology, the partnership provides proven anti counterfeit and traceability features combined with high efficiency printing processes, according to the companies.
Harald Schulz, President and CEO of AR Packaging,commented, "I am pleased to add another new feature to our wide portfolio of innovative packaging solutions in line with our set strategy. The FUTECO Security concept offers our customers a unique solution to counterfeiting detection and thereby enables them to achieve competitive and economic advantages in the market place."
Hugo Garcia-Cotte, CEO of Cypheme, added, "This partnership allows us to boost our technology, giving it new forms that will fit new types of products and new volumes."
Under the terms of the strategic partnership AR Packaging's will acquire an equity stake in Cypheme. Live demonstrations of the technology were given during the interpack exhibition, in Dusseldorf.
News overview