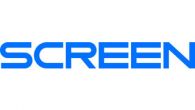 ScreenEurope
SCREEN Graphic Solutions Co., Ltd. (SCREEN GA) is one of the world's largest manufacturers and suppliers of production systems for the prepress and printing industries. Our large range of equipment includes the Truepress Jet series of large format inkjet printers, UV inkjet label presses, sheet-fed and web-fed inkjet presses, the Equios workflow system, RIPs, and computer to plate systems.
SCREEN GA is a division of SCREEN Holdings (Kyoto, Japan), which is also a well-known manufacturer of production equipment for the semiconductor and flat panel display manufacturing industries. Since 2005 Inca Digital Printers have also been part of the SCREEN GA group. Based in Cambridge in the UK, Inca Digital Printers are a leading manufacturer of wide-format ink-jet equipment.
In addition to selling equipment under the 'Screen' brand, we also manufacture products for a variety of OEM partners. With 75 years' experience in the graphic arts industry SCREEN are acknowledged as one of the leading manufacturers of printing machinery with a reputation for high quality and outstanding reliability. We manufacture printing equipment for a wide range of markets, such as books, labels, folding carton, newspaper, direct mail, transpromo, packaging, wide format and commercial printing.
SCREEN Europe is a wholly owned subsidiary of Kyoto, Japan based SCREEN Graphic Solutions Co., Ltd and is responsible for EMEA (Europe, Middle East & Africa) business. At our European headquarters in Amstelveen, Netherlands we have our Solutions & Technology Centre, where our Truepress Jet POD inkjet printers are available for demonstration to potential users, and for test print sessions to evaluate quality, performance, and integration possibilities.
With SCREEN digital solutions we continually strive to streamline the printing process whilst also improving quality and performance enabling us to maintain our position as a market leader. Our core technologies and specialist knowledge, combined with on-going investment in product development leads to new advances in both software and hardware which enable us to supply the print solutions that our customers need.
Back to list
Visit website