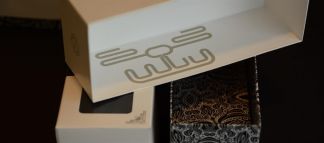 NEWS: Next Step in Scalable Connectivity: Eco-friendly Technology
29-08-2018
Each week from now until the AIPIA Congress (19-20th November) we will be featuring at least one of the exciting presentations already lined up for this year's event. To kick off we are pleased to welcome back to our speakers' list leading innovators in smart packaging for paper products, Stora Enso.
Juha Maijala Director, Intelligent Packaging Flagship , Stora Enso Intelligent Packaging will explain how Intelligent Packaging is bringing to market a new economical and ecological RFID. Intelligent Packaging by Stora Enso integrates RFID technology, which enables the products to be tracked, traced, tamper-proofed throughout the entire supply-chain. As foundation of this solution the company has developed a unique and sustainable RFID-inlay technology.
For full details of the current list of speakers at this year's AIPIA Congress click HERE
More about this at AIPIA World Congress REGISTER!
News overview