New verification platform makes supply chain integrity accessible to all
| 30-08-2022 |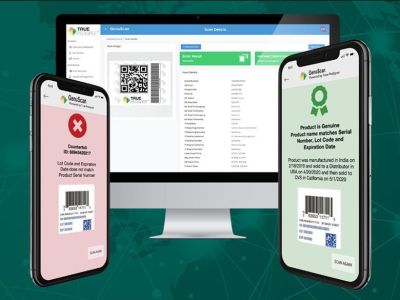 True Pedigree, a technology company helping brands protect themselves from losing revenue due to counterfeit and grey market products, has launched GenuScan, which it claims is a 'powerful' new platform that lets users determine the provenance, destination, and legitimacy of products by scanning them via a smartphone.
A secure, cloud-powered platform enables the platform to analyze the products — be it through its label, RFID, or NFC tag — and determine if it is genuine or not.
The company has developed expertise in the challenges of supply chain integrity, with deep knowledge in the high-tech, automotive, consumer electronics, lifestyle accessories and pharma sectors, it says.
Its new platform will empower brand owners, retailers, auditors, consumers, and law enforcement personnel to identify counterfeit and grey market products...
« News feed