New smart packaging system '23,000 times faster than blockchain'
| 02-07-2019 |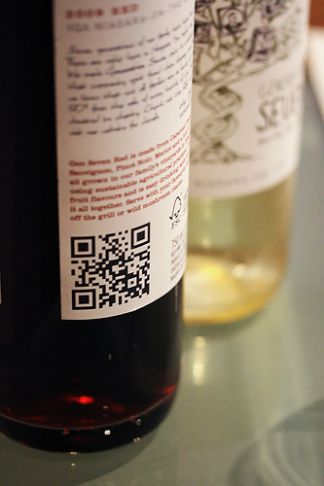 RAIDAtech a research and technology services developer , based in the Research Triangle, North Carolina, USA since 2018, has developed safer, faster, less expensive and more secure solutions for the packaging industry with a suite of new and innovative applications to authenticate products, prevent counterfeiting and engage customers with brands, it claims.
The patented technology provides smart packaging systems that blend financial incentives with fun and immersive programs that build customer engagement and loyalty throughout the customer lifecycle, while offering blockchain benefits and eliminating blockchain's limitations, according to the company. These incentives can be private labelled for any brand, making the solution fully customizable.
It is based on a globalcloudauthentication system called RAIDA, or the Redundant Array of Independent DetectionAgents,thatcanbeappliedto multiple verticalmarkets. These include:
• patient medication adherence programs using gamification to double compliance rates
• food service and retail programs to prevent counterfeiting
• secure data transmission, storage and communications
The traditional blockchain model—technology already over 10 years old—continues to suffer from limitations and fails to meet market demands, says the company. Blockchain technology is simply not scalable to meet business needs. It gets slower and less efficient the more it is used, costing users time and money. Because blockchains rely on consensus, hackers or bad actors can take over by spoofing blockchain servers. Since blockchains track every transaction, anyone can compromise a company's sensitive data, claims RAIDAtech.
RAIDA explains it is quantum-safe becauseit does not rely on elliptic-curve cryptography. Instead, it shreds and scatters data. No single cluster can access the entire data set. Redundancy and parallel processing make it 23,000 times faster than blockchain and smaller data packets make it 41,000 times more efficient, according to the company.
Based on the direct numerical simulation, DNS model, all RAIDA applications are many times more secure, more energy efficient and more eco-friendly than blockchain. It uses a triple Kerberos technology making it fault-tolerant and self-healing. Individual clusters could be wiped out by hackers, third parties or natural disasters and RAIDA would self-repair and still function seamlessly.The network is already operational and can never be brought down.
"We are very pleased to launch our first products designed specifically for the packaging industry," RAIDAtech CEO Sean Worthington said, "In addition to our next generation data transfer and authentication solutions, RAIDAtech's packaging solutions provide an ideal platform for brands to engage with their customers in innovative ways that build loyalty."
« News feed