More products netted in China/Singapore using Kezzler traceability tech
| 27-10-2020 |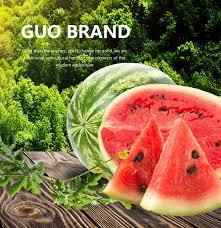 Kezzler's director of presales & delivery in China, Pengfei Zang announced the expansion of the use of its traceability technology to include high-value locally produced water melons and rice being produced at the government sponsored National Model Agricultural Industrial Park located in Hanting, Shandong. This follows the successful pilot for radishes produced in Weixian, (see newsletter 19/05/20) he told Food Navigator Asia recently.
RunHui, the state appointed agricultural company which runs the Park focuses on using modern technology to upgrade quality and traceability. " We started working with RunHui on the radishes," explained Zhang. "This was a success, so we are expanding this to also track two other famous local products – the Guo brand water melon and a unique species of rice called Seawater Paddy, cultivated to survive in seawater as the location is near the sea and normal varieties find it hard to survive."
All the products so far are high-end premium products as RunHui hopes to direct consumer sales via its own web shop rather than through wholesale retailers. This can only be done if the products are positioned or valued as high end items. "One of the major challenges in China, especially for premium products, is loss due to counterfeiting," according to Zhang.
Kezzler's technology includes the attachment of a unique ID to every product, for example, every water melon. It uses a patented algorithm, called a DME (digital massive encryption) to produce many IDs in a short time, to be used for serialization via QR codes, RFID, etc. Consumers can use WeChat to scan the packaging, from their smartphone via a User Interface. This will also give them access to information about how the product was grown, when it was harvested, etc.
Zhang revealed that there are plans to roll out the traceability platform next year for foreign fruit species grown locally, such as Japanese Grapes or American cherries. The company also hopes to work with other Parks (there are over 60) after they have perfected the process in Hanting.
"We have also added an extension to our services, a 'miniapp' within WeChat which will enable more functions such as loyalty programs or more details of the entire data chain," he added.
In Singapore FrieslandCampina has announced it will introduce its FRISO TrackEasy platform to the market for this baby milk formula product. The traceability platform, which also uses Kezzler technology, was first launched in China last autumn (see newsletter 02/09/190).
David Naidu, general manager at FrieslandCampina Singapore explained, "Mums will be able to see where their tin of FRISO product was produced, when it was collected from the farms, to the quality assurance checks it went through."
« News feed