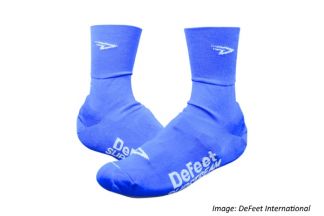 NEWS: Major Blockchain Use for Logistics Increases Rapidly: Alibaba, DHL, DeFeet
28-03-2018
Several announcements on blockchain deployment have been announced, reports Securing Industry, which all reinforce the technology's compatibility with Active & intelligent Packaging for security and supply chain applications. Examples include:
Chinese e-commerce giant Alibaba is bringing its logistics arm Cainiao together with its online marketplace T-Mall to introduce blockchain technology to track goods on the platform.
The partnership would see logistics information, such as country of origin, shipping port, transport method, arrival port and customs and inspection details, loaded onto a blockchain to improve the traceability of goods for import and export across China's borders.
Alibaba paid $807m last year to have a controlling stake in Cainiao in a bid to improve logistics, at the same time announcing a $15bn investment over five years to expand the global logistics network. It is particularly interested in blockchain's virtual security where records are unable to be hacked or tampered with.
"Blockchain's defining quality is that the data can't be modified," Tang Ren, Cainiao's senior technical expert for international logistics, said in a statement. It is understood that Alibaba is setting up a traceability page on its platform where consumers can track and authenticate some 30,000 products from 50 countries.
DHL and Accenture say they are collaborating on a blockchain-based serialization project in the pharma industry that will couple track-and-trace with product verification. The prototype simulation – described in a new Blockchain in Logistics report published by the two partners – has "successfully demonstrated track-and-trace of pharmaceutical products from manufacturing to patients, showing potential to eliminate counterfeiting of drugs," they claim.
"A key serialization challenge is maintaining traceability and transparency especially when these units are repackaged or aggregated from unit to case to pallet for logistics purposes and then disaggregated back down to unit level for consumption," says the report. "The DHL/Accenture proof-of-concept was established to overcome this and other challenges by demonstrating the effectiveness of blockchain technology in product verification."
The simulation covered a global network of supply chain nodes across six geographies, with the system documenting each stage of the supply chain from production to purchase. To put the system through its paces the partners processed more than 7 billion unique serial numbers at more than 1,500 transactions per second.
On a smaller scale sport socks manufacturer DeFeet, will deploy a blockchain-based system to allow its customers to authenticate products using their smartphone. The US company has partnered with Malaysian tech provider LuxTag to incorporate blockchain into its digital application suite, and claims it is the "world's first apparel company to track products on a blockchain." Along with authentication, the platform will also allow customers to add the item to their personal profile for warranty and repair purposes as well as to log loyalty points, according to Paul Willerton, DeFeet's vice president of marketing.
All about A&IP Summit
June4-5, Jersey City
News overview