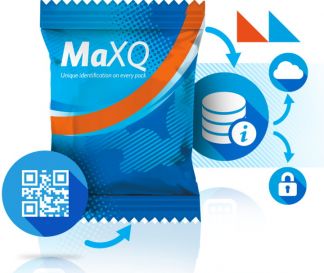 NEWS: Everyday products join Internet of Packaging thanks to pre-serialization
09-10-2017
The digitalization of products is happening at record pace, giving birth to the Internet of Packaging and opening an interactive highway of information connecting stakeholders across the value chain, from brands and consumers, to manufacturers and regulators. This new digital avenue is enabled by serialization at mass scale, where encrypted unique IDs carry and transmit information throughout every step of the product-cycle.
During the upcoming AIPIA Congress, Kezzler's head of sales John Beerens will set out how pre-serialization paves the way for everyday products to be connected via the Internet of Packaging. He will show how serialization is a powerful tool in the fight against fake products, or to boost consumer engagement. The possibilities opened up by digitalization are endless.
However, for industries dealing with mass volumes the costs and operational logistics of introducing serialization can often seem prohibitive. Hardware comes at a relatively high unit cost, and adding yet another component to a production line processing millions of products daily is impracticable. These barriers can be overcome through pre-serialization, a technique pioneered by Norway-based Kezzler in partnership with packaging firms such as Amcor.
Patented technology allows for the secure storage of printed codes, which can later be activated on the production line. In recognition of the huge potential of smart packaging the companies launched MaXQ, an end-to-end digital packaging system designed to take advantage of an information-age audience, and drive consumer engagement and loyalty in the process.
This platform-based ecosystem collects unit level data at mass scale, enabling revenue protection and consumer insights at lowest possible cost and with minimal operational burden. Encrypted, unique Kezzlercodes are the future of secure, counterfeit-resistant serialization, according to the company..
Having provided its services to big pharmaceutical companies from GSK to Pfizer over the past ten years, Kezzler champions the commercial advantages of mass serialization for everyday products and is now undertaking pre-serialization projects for multi-national FMCGs dealing with volumes of millions and even billions of products.
Find more information about John's presentation here!
News overview