End of Year Smart Packaging Bites
| 21-12-2021 |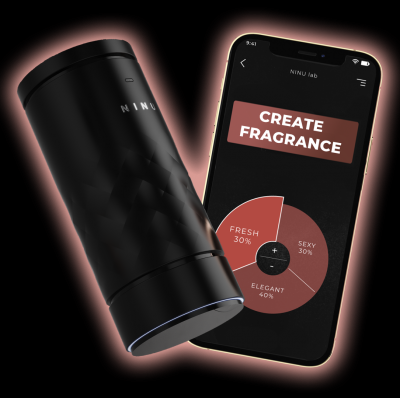 Here is a final roundup of some of the Smart Packaging stories hitting the headlines during November and December: Digimarc acquires fellow AIPIA member EVRYTHNG. Dutch apparel brand rolls out RFID. Introducing the worlds first 'smart' perfume. A nano-based food packing material is developed in India. Checkpoint delivers better readability for drug packaging tag. CVS rolls out Spoken Rx to all its pharmacies. Finally: to all our loyal readers Merry Christmas and a SMART 2022!
/Digimarc Corporation has announced it has entered into a definitive agreement to acquire the product cloud company EVRYTHNG Limited in a stock transaction. Combining Digimarc's means of identification with the EVRYTHNG Product Cloud makes it possible to gather and apply traceability data from across the product lifecycle, unlocking end-to-end visibility and authenticity through item-level, real-time intelligence and analytics. Both are members of AIPIA
"This acquisition allows us to provide a complete solution set to our customers," said Digimarc CEO Riley McCormack. "We are now uniquely positioned to unlock additional solutions for our customers and enhance their Digimarc journey."
The acquisition expands the geographic footprint for both companies. EVRYTHNG, based in London with offices in New York, Beijing, Minsk, and Lausanne is finding much success in North America. Conversely, Digimarc, based in the Portland, OR area, has a growing customer base across Europe.
/Dutch fashion company Scotch & Soda is rolling out a radio frequency identification (RFID) solution that tracks every garment and accessory it sells. It says this will better serve its omnichannel customers, improving its sales and inventory visibility. The system, centred around Nedap's iD Cloud platform, consists of passive UHF RFID tags attached to all merchandise, as well as handheld RFID readers in stores and cloud-based Electronic Product Code Information Services (EPCIS) management software. The technology is being introduced across Europe and North America, where it is expected to be live in stores for inventory-management purposes by the end of this year. Next year, the tags will be read at the company's new distribution centre.
/ NINU is the world's first smart perfume it is claimed. Founded in Slovenia by Marko Matijevi? and Simon Mohorovi?, it features a "patented system designed to give you the power to create your own fragrances on demand by mixing and matching scents via your smartphone," explains the brand. "The physical bottle holds three specially curated different yet complementing fragrance bases inside. The precise blending system creates various scent combinations, giving you the ability to add even the smallest fraction of one scent base into the mix to change the fragrance outcome."
/ Researchers at the National Institute of Technology (NIT) in Andhra Pradesh, India have developed nanotechnology-based food packaging materials that enhances shelf-life, maintains quality, retains flavour and colour of packed food materials. Nanoparticle-based materials offer a greater advantage over conventional and non-biodegradable packing materials by enhancing the functional properties of foods such as bio-availability, taste and texture.
In the paper, published in the peer-reviewed Journal of European Food Research and Technology , the team emphasized the role of nanoparticles to provide mechanical stability to packing material and shows how the nano-sensors can be developed to detect pathogens, contamination, pesticides, and allergens and enhances the antimicrobial properties of packing material to prevent food spoilage and contamination.
/ Checkpoint Systems, a division of CCL Industries, aims to resolve the challenges of reading tags on drugs packaging with high metallic/foil content, reflective glass or containing liquids with a UHF RFID tag known as the Spiro Plus M750 label, released commercially in September 2021. This is the company's first product aimed specifically at the pharmaceutical industry, it says. Also it has joined the DoseID Consortium, the organization focused on ensuring the interoperability, quality and performance of RFID products as they manage medications and equipment. The consortium has certified the Spiro Plus for use by hospital pharmacies, drug manufacturers and other supply chain members.
The inlay utilizes features of Impinj's M750 IC, including its high read sensitivity and AutoTune technology. These features, according to the company, optimize the performance over a wide frequency range within the UHF RFID band.
/CVS Pharmacy, the retail division of CVS Health, is now offering Spoken Rx™, its proprietary audio prescription label solution, in all its nearly 10,000 pharmacy locations nationwide in the USA, including more than 1,700 CVS Pharmacy locations within the Target store chain. Developed in collaboration with the American Council of the Blind, Spoken Rx is a technology that allows patients to have their prescription information read aloud, designed for those with visual impairments and those who cannot read standard print labels. It is available at no extra cost to patients. (See AIPIA newsletter 08/08/2020)
When these RFID labels are scanned using the Spoken Rx tab in the CVS App, important prescription information, including patient name, medication name and directions, will be read aloud in either English or Spanish. Identiv powers this groundbreaking program, which CVS developed as part of its commitment to Digital health innovation.
« News feed