Counting the costs of counterfeiting in the EU
| 30-06-2020 |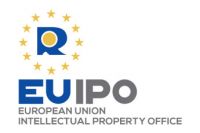 According to its most recent update on the impact of counterfeiting within the EU, the Union's Intellectual Property Office (EUIPO) estimates that the loss of direct sales in the key sectors of cosmetics & personal care, wines & spirits and pharmaceuticals, is almost €18 billion (with all sectors accounting for €50 billion). Fakes account for around 14% (€9.5 billion) of total EU sales for cosmetics and personal care, 2.5% 0f pharmaceuticals (€6 billion) and more than 5% of wines and spirits (€2.3 billion). See 2020 STATUS REPORT ON IPR INFRINGEMENT
In addition to these direct losses the amount of missing revenue through lost tax, duty or employment/company taxes due to EU governments could be as high as €15 billion, according to EUIPO. These do not take account of the health and safety risks and any subsequent costs associated with sickness caused, or the expenditure on uncovering these fake products.
In addition to analysing the supply of counterfeit goods EUIPO also studied the demand side. The incentives for consumers to purchase counterfeit goods and access copyright-protected content illegally include lower prices, easy accessibility and a low degree of social stigma associated with such activities. A focus on young people in 2019 showed that, compared to a previous study in2016, they are less likely to consume pirated digital content, but slightly more likely to purchase counterfeit goods.
With cheaper production methods and improved technology, counterfeiters have moved into the production of everyday goods including, vitamins, shampoo, toothpaste, cosmetics and batteries for laptops and mobile phones. Even low-cost items such as laundry detergents are now counterfeited.
Total imports of counterfeits into the EU from the rest of the world (mainly from China, India and Turkey) are now estimated at €121 billion, or 6.8% of total EU imports annually, significantly higher than three years earlier (€85 billion, or 5% of total EU imports).
Particularly for SME's the cost of dealing with IPR infringement is high and presents a significant barrier to using them. To help companies fight counterfeits EUIPO launched its IP Enforcement Portal in 2019. This has concentrated its enforcement tools under one portal with one sole access. The Portal encompasses the functionalities of the former Enforcement Database (EDB), as well as the ACIST (Anti- Counterfeiting Intelligence Support Tool) and ACRIS (Anti-Counterfeiting Rapid Intelligence System) databases.
« News feed