Consortium formed to boost RFID use in healthcare
| 14-10-2020 |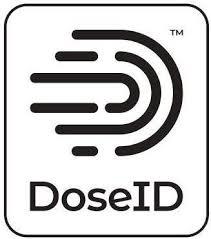 DoseID is claimed to be the first member driven industry consortium for the use of RFID technology in the healthcare space, using serialized RFID-tagged medications to support the quality, performance and interoperability of tagged drug products along the pharmacy supply chain.
The DoseID RFID tag certification will be provided by Auburn University RFID Lab's ARC Program. Founding members of DoseID include Omnicell, Sandoz, Baxter, Hikma, Nephron Pharmaceuticals, Avery Dennison, Kit Check, MPI Label System and CCL Healthcare.
The participants aim to ensure RFID tagged drugs work in all of the downstream IT systems in hospitals and health systems, opening a world of opportunity for interoperability, performance, and tracking of accurate history of medication use, so that any industry participant has access to reliable information on each medication dose.
When properly configured, RFID medication tracking systems can help solve the problems in the supply chain, including shortages, recalls and diversion, while reducing integration headaches that are currently prevalent in siloed healthcare systems.
"We are thrilled to be working with pharmaceutical industry leaders to ensure the standardization of RFID in healthcare," said Dr Bill Hardgrave, SVP for Academic Affairs at Auburn University and the founder of the RFID Lab. "After assisting the retail and aerospace industries in fully commercializing RFID for unit-level visibility, we can help revolutionize healthcare with those lessons learned."
ARC Lab has served as a third-party RFID certification body for industry for over 15 years. Medications tagged at the unit dose with certified RFID labels will be open to all automation vendors that wish to use the DoseID standard for searching drug provenance. All tagged doses can be recognized in all of the relevant systems, bringing true interoperability.
"Sandoz is committed to driving innovation that improves access to medicines and we encourage the industry towards RFID technology." said Carol Lynch, President, Sandoz.
"As a longtime believer in the valuable application of RFID in drug product manufacturing, DoseID membership is a must," expained Lou Kennedy, CEO of Nephron Pharmaceuticals. "We are excited to work with fellow groups in the consortium."
DJ Lee, global channel sales director of Avery Dennison said, "We have a long-standing partnership with third party certification group ARC Lab and our experience and R&D capabilities have enabled the innovation of RFID products to support the challenging demands of the healthcare industry."
Pramit Sen, VP and general manager, labels USA at CCL Healthcare added, "With all different aspects of the medication supply chain represented we are enthusiastic about continued innovation.
"Shauna Crawford, RFID general manager of tag manufacturer MPI Label Systems said, "With the continued adoption of RFID for drug manufacturing, we are glad to be a part of the group shaping the future of this technology to ensure utmost efficiency and safety."
« News feed