Blockchain RoundUp
| 22-08-2019 |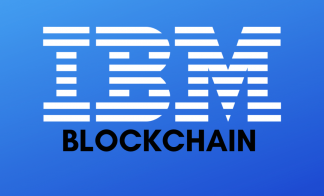 There is a lot of new Blockchain applications across Supply Chain and Retail. Here are some recent examples:
Walmart China's new Blockchain platform is aimed at the traceability of packaged fresh foods, in particular its own brand Marketside range. Initially i twill be used to track 23 product lines, but this should expand to over 100 by the end of 2019.
Consumers are able to access information by scanning a QR code. There they can learn about the source of the product, where it was received by Walmart, logistics details, inspection reports and other relevant details. The Retail giant aims to have 50% of all packed fresh meats, 40 % of packaged vegetables, and 12.5% of all seafood traceable by the end of 2020.
Ingredia, a French supplier of dairy ingredients, is working with a start up company, based in Paris, Connecting Food, to build a Blockchain-based platform which will allow them to trace and digitally audit all food products in real time, across the entire supply chain, it says.
Every production step, from animal feed to producer through to the final product packaing plant is tracked in real time and the information made available tot he consumer, explains Ingredia. Data flows are automated and without human intervention, which is a major improvement over our current traceability systems, it added.
Anheuser Busch (AB InBev) are one of a number of major brands to sign up to IBM's new Blockchain project Trust Your Supplier, which is designed to improve supply chain transparency. Other big names to sign up as founding members include GlaxoSmithKline, Nokia, Vodaphone and Lenovo.
IBM is working with Blockchain consultancy ChainYard on a 'permissioned blockchain- based network' designed to improve supplier validation, onboarding and life cycle information management. Among other things the network could help to greatly reduce the time required to qualify, validate and manage new suppliers, according to David Post, MD of Blockchain ventures at IBM. Currently availability is limited to existing partners, with full commercial roll out anticipated in Q3 2019.
Logistics solution company ShipChain has teamed up with GTX Corp to provide a blockchain-based solution using Near Field Communication (NFC)-based sensor data to capture, manage and share conditions throughout the supply chain. The solution consists of ShipChain's software using GTX's NFC smart tags with built-in temperature sensors. The focus is on the perishable food market, health care, pharmaceuticals, live organs and cannabis, etc.
SEE AT AIPIA WORLD CONGRESS AMSTERDAM NOV 18-19
« News feed