Australia gets even Smarter with its packaging
| 27-05-2021 |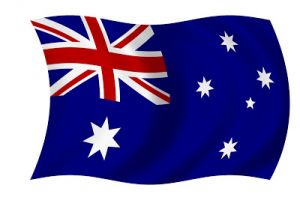 Several developments in the Smart Packaging arena in Australia indicate increasing implementation and investment in active and intelligent packaging technologies.
News from Result Group reveal that it is partnering with smart packaging solutions providers, Talkin' Things, an AIPIA member, to provide brand protection to millions of Australian products, help brands deliver personalised consumer experiences and provide benefits to the logistics industry, they claim.
This partnership says it brings to Australia world-class, high-quality design, development, and manufacture of RFID inlays, which meet industry standards for low-frequency, high-frequency (NFC) and ultra-high frequency (RAIN RFID), at a price level previously unavailable in that market.
"The cost to implement an RFID/NFC system here has traditionally been very high," says Michael Dossor, group general manager at Result Group. "However, the company can now offer a smart packaging system solution at a price level as yet unseen in Australia,"
In a separate announcement the Group said it will be distributing the FreshTag™ time-temperature indicator (TTI) labels that signpost the freshness of food with easy-to-read colour codes. FreshTag is a fully automated TTI that the company says is ideally suited to managing perishable products in supply chains, at retailers, and with consumers. It claims the FreshTag sensory label motivates changes in the behaviour of consumers and personnel who maintain chill chains, which leads to better temperature control.
Also Result Group recently announced another partnership with AIPIA member EVRYTHNG. This coincides with that company joining GS1 Australia as a Strategic Alliance Partner after co-chairing the GS1 standards development process which resulted in the creation of the GS1 Digital Link.
The EVRYTHNG Product Cloud™ gives every product a digital identity in the cloud to deliver end-to-end supply chain visibility and transparency at scale. Item-level product data is collected in the Product Cloud as items transit the supply chain, delivering real-time data to stakeholders throughout the product life cycle.
"Having EVRYTHNG join our Alliance Partner Program will give our members a greater understanding of connected packaging including its current benefits and benefits yet to be discovered," said Peter Davenport, alliances manager for GS1. "EVRYTHNG's global footprint now includes Australia."
Finally a collaboration between Argyle Foods Group, Meat & Livestock Australia (MLA), and KPMG, called KPMG Origins – Trusted Beef Traceability, aims to deliver $115 million in additional sales by 2025, targeting significant export markets across South East Asia, with a focus on China.
KPMG Origins is a blockchain-based traceability platform, including information from across the beef supply chain, which has enabled Argyle to provide international beef retailers with comprehensive information on the paddock-to-plate story of individual packs of beef.
"This has been a three year journey of understanding the various Asian markets and consumers," explains Lachlan Graham, co-CEO of Argyle Foods Group."It addresses a key market access challenge,. Argyle worked closely with retailers and MLA to develop a unique 'snap frozen' product and supply chain that has reduced costs by 80 per cent. The information can be used to validate product claims and is accessed by scanning a code on the product's label. (Source PKN News)
« News feed