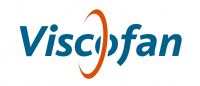 Viscofan S.A:
Viscofan Group´s mission arises from the desire to meet the needs of the worldwide food industry with customized casings, generating value for our stakeholders.

We want to be an authentic global leader in the casing market. It means a unique proposal in the market to lead service, cost and technology.

To meet this purpose, Viscofan Group has strong values such as Service, Teamwork, Quality, Pioneers, Focus on results.
Back to list
Visit website