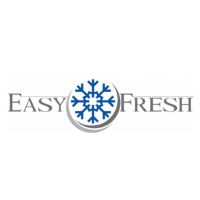 Easyfresh
Easyfresh is an organization owned by four partners. Easyfresh partners, network members and agents are well reputed and long established companies, having an extensive know-how in perishable cargo handling.
Easyfresh serves customers around the world, being a strategic partner in the supply chain of many of our customers. We assure the widest range of logistics and added value services for perishables.
Easyfresh is led by a group of experts in handling of fresh fruits, vegetables, juice, dairy products and fresh and frozen meat and fish products.
Easyfresh team is customer focused and offers transport solutions throughout the world,using own or third party facilities (coldstores, terminals, equipment, hauliers, etc…)
This is the result of many years of operating experience in several regions of the world, developing effective handling techniques for chilled and frozen products.
Easyfresh is a global and independent reefer logistics supplier, interacting with shipping lines in a neutral and independent way, with our own multimodal house bill of lading.
Back to list
Visit website