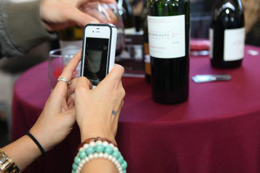 NEWS: Active & Intelligent Packaging in China: part of a RMB2.5 trillion business by 2020
21-03-2019
The rapid development of e-commerce, strong economic development and urbanization has greatly promoted the development of the packaging industry in China - with technologies, such as Smart and Active Packaging, a major part of the modernization process. China is already the second largest 'packaging' economy in the world, and growth is set to continue well above 5%, reaching RMB2.5 trillion by 2020. So it is a very fertile market for the latest Active & Intelligent Packaging (A&IP) technologies.
To take full advantage of these opportunities the AIPIA and its partner Prime Consulting are staging the first AIPIA China Summit (18/19 July 2019, Shanghai) entirely dedicated to the development of Smart and Active solutions to help Brand Owners and Retailers, such as Alibaba and JD, exploit the huge potential to increase consumer engagement, improve supply chain security, traceability and fight counterfeiting.
Many factors make it the ideal time for Chinese businesses to consider Active & Intelligent Packaging:
Particularly, the growth in demand for premium products such as wines and spirits, cosmetics and personal care goods as well as luxury items means the need for authentication and security has never been higher in China.
In addition, as domestic consumption levels increase, consumers' demand for more convenience foods, snack products and even frozen foods is increasing. This will speed up the demand for Active packaging products in that sector, in order to extend shelf-life and reduce waste.
Finally the use of smartphones in China is one of the highest globally. More than 60% of Chinese mobile phone users are projected to use a smartphone by 2019. In particular Millennials and Generation Z want to use their smartphones for almost every activity – such as engaging directly with products. This offers Brands a huge opportunity to interact with their customers in new and exciting ways.
With 20 speakers and a demonstration area, the AIPIA China Summit offers a unique opportunity to find out about the latest ideas in Active & Intelligent Packaging and how they can help your business to grow and increase profitability. No other event offers an insight into the whole world of Active & Intelligent Packaging from a Chinese perspective.
PRESENT OR EXHIBIT IN SHANGHAI
News overview