AIPIA Congress Hot Topic: Analogue and Digital: Brand Protection needs that Digital Layer
| 10-11-2021 |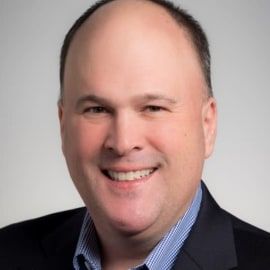 The COVID-19 crisis has put unprecedented stress on healthcare product manufacturers for personal protective equipment (PPE), ventilators, vaccines, tests and other targeted treatments. Regrettably, this has also created the perfect opportunity for criminals looking to profit from the pandemic. The frontline of defence in this battle is adding a digital layer of product protection, says Steve Tallant, senior director of market development at Systech.
Any online search for "counterfeit COVID-19" reveals a bevy of articles on fake items. This is not just a problem of brand protection, purchasing a counterfeit healthcare product is potentially lethal.
Steve will look at not only healthcare, but other CPGs which require protection from counterfeiters in his presentation at the AIPIA Congress on 16th November. The first line of protection is its packaging. Manufacturers in the pharma industry deploy layers of overt and covert mechanisms on packs to fight counterfeiters—often beyond those mandated by regulatory bodies. Unfortunately, counterfeiters also have access to the same technologies, to make fake products look real.
The Systech solution adds a digital layer of protection to products that's impossible to counterfeit. This offers a way to track individual items as they move across the supply chain, as well as enabling anyone receiving the product to verify its authenticity before using it?
It begins with a simple barcode. Every package has some type of code: a serialized 2D barcode used for regulatory compliance, a Universal Product Code (UPC) used for point-of-purchase scanning, or even a QR code used for consumer engagement programs. These barcodes can be leveraged to combat supply chain threats, Tallant will demonstrate.
It is possible to transform an existing package barcode into a unique digital identifier, because printing is a dynamic process. Factors such as line speed, humidity and substrate can create micro-variations in a printed mark. This unseen 'noise' can be used to derive a distinctive digital identifier—an e-Fingerprint®—for each product that is impossible to duplicate.
When something is brand new—like COVID-19 tests or vaccines—there is no history, no former experience with the product and its packaging. This gives counterfeiters an even greater advantage in introducing fakes into the supply chain. Also e-commerce has exacerbated the distribution of fake healthcare issue. These sites can also be used to distribute diverted, legitimate items.
The same UPC barcodes might be printed on millions of products. So e-fingerprinting allows each to be individually identified. Using a simple smartphone app, users can scan these barcodes anywhere in the supply chain and instantly authenticate a product and obtain other information. As the Systech solution is based on an already existing mark, this technology is non-additive, representing substantial cost savings on capital purchase, artwork redesign and change management compared to additive digital solutions, it says. By using an element of the existing packaging, this solution does not slow down product rollout. Learn more at the AIPIA Congress. REGISTER TODAY
SEE DIGITALIZATION IN PACKAGING CONGRESS AGENDA HERE
« News feed