Smart cap kills bacteria on reusable water bottles
| 19-02-2019 |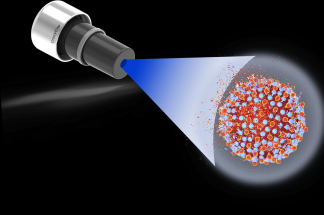 CrazyCap is a replacement cap for refillable style water bottles. The cap was developed by a Miami-based startup Microlyscs to sanitize the water from municipal sources or lakes/rivers in a streamlined manner with minimal effort.
The device has an omni-compatible design that will fit onto the users choice of bottle and emits ultraviolet light in the range of 278 nm wavelength, which will work to kill up to 99.9999% of the bacteria, mould, viruses, and algae that might be present in the water, without the need for replacement filters, according to the company.
The cap is powered with an advanced UVC-LED light-ray technology by LG® to achieve these high levels of sterilization for bacteria, as well as 99.99% sterilization for viruses. Moreover, it is extremely easy to use. No soap or brushes needed. "Just replace the bottle cap with CrazyCap and relax while it gets to work!" says the developer's website.
The CrazyCap' will turn on automatically throughout the day to keep water fresh and can treat up to 45 litres of tap water per charge of the internal battery, it says.
Microlyscs has completed the development of the CrazyCap and is now ready for mass production. It was available to pre-order on Kickstarter in mid-January 2019.
« News feed