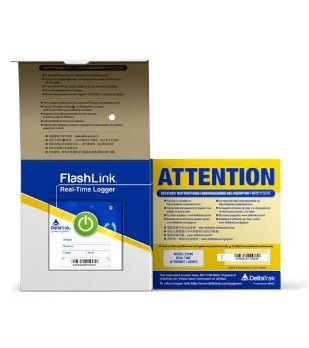 NEWS: Real-Time Logger Offers Instant Data Access
20-06-2017
AIPIA member DeltaTrak® announced the release of a new, single use, FlashLink Real-Time Monitoring Solution during the United Fresh Expo, in Chicago. This system combines the FlashLink Real-Time In-Transit Logger with a 24/7 cloud service.
It records temperature, humidity, shock, light and location and sends data via GSM cellular network to a web account. Reliable up-to-the-minute information is accessed with a standard web browser using a PC or any internet-ready device, says the company.
"The new logger is especially beneficial to shippers because they don't have to wait for a receiver to open vehicle doors, find the logger, download it and email the trip history report," says Fred Wu, president and CEO of DeltaTrak. "Information is automatically uploaded to the cloud and shared by shippers and receivers and critical cold chain management decisions can be made right away." The stored data is also available for traceability, audits, HACCP documentation and FSMA compliance.
Two logger configurations are available, a domestic model with a 25-day logging duration and data uploaded every 15 minutes, or an export model with a 100- day logging duration and data uploaded every hour. Shippers can customize high/low alarm settings, and alerts are automatically sent when out-of-range conditions occur. The logger also measures shock which indicates rough handling of a load, and a light sensor indicates door openings which either means a shipment arrived and is being received, or it can reveal security issues if this occurs while the shipment is still in transit.
News overview