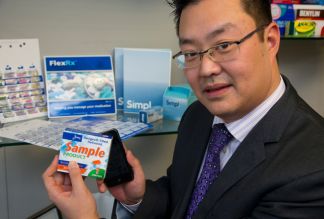 NEWS: Promoting medication adherence with intelligent packaging
19-10-2018
There are few companies who know more about the journey towards revolutionizing their packaging than Jones who, in 2013, embarked on a six year journey to create a 'next generation' of pharmaceutical packaging. They share some of their experiences and pit stops along that road at the AIPIA Congress.
James Lee, the company's director of technology and innovation, will demonstrate how printed electronics and intelligent packaging can help lower healthcare costs. Jones, in partnership with Mevia, has developed blister packaging solutions that can remind, monitor and notify patients, caregivers and clinicians of medication dosages.
During this session, Jones will discuss issues related to medication non-adherence, how intelligent blister packaging can find savings in the healthcare system and the organization's six-year journey to manufacture this packaging in scale production.
More about this at AIPIA World Congress REGISTER!
News overview