NestlÄ— China increases Blockchain use to track & trace products
| 13-05-2019 |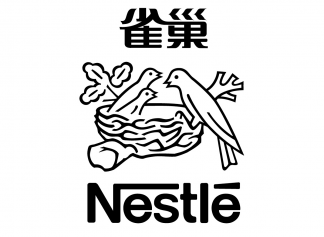 NestlÄ—'s China operation is set to expand the amount of information traceable via Blockchain with a target to increase this inventory between 15 – 18% in the coming year, according to a report in Food Navigator Asia.
Globally the company has announced plans to acheive 'full supply chain transparency', the report continues. In China it adopted Blockchain on 50 products in 2018, mainly in nutritional and dairy categories. Additionally it hopes to refine and expand the types of information that can be traced, offering consumers more relevant product information.
Tony Domingo, head of supply chain at NestlÄ— China told Food Navigator Asia, "We really intensified the use of Blockchain towards the end of last year. All 50 key products are fully traceable in China and 65 percent are traceable globally. We have a roadmap that looks at specific categories based on our strategies and plans. By following this particular roadmap we ensure the percentage increases," he explained.
In addition to Blockchain the company has internal mechanisms and custom-made solutions to create a broader level of visibility about where products are and where they are going.
The company has plans to expand the number of products that can be managed through Blockchain. "Our portfolio is so big, from confectionery, water, nutrition, coffee through to baby, adult and senior products, it is hard to give an exact figure, but probably between 15-18 percent increase," explained Domingo.
"From a customer's point of view, when he or she scans the QR code, the system tells them exactly where the product has been. It increases the level of legitimacy and trustworthiness because they can access that type of data and information," he continued.
Commenting on the development Eef de Ferrante, managing director of AIPIA said, "This is a highly significant development as China is such a big market, with enormous potential for Active and Intelligent Packaging solutions. These issues and much more will be explored at the up-coming AIPIA China Summit in Shanghai this July, so this development shows our timing is spot on!"
For more information on the AIPIA China Summit XXXX
« News feed