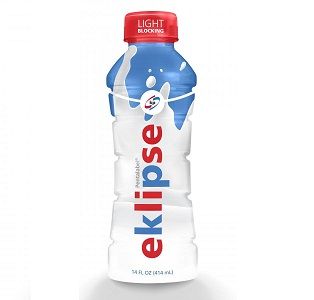 NEWS: Light Blocking Label Film Extends Shelf Life
15-03-2017
Klöckner Pentaplast has developed the Pentalabel® eklipse™, a shrink label film which offers maximum light blocking properties into the film process and satisfies a market need for films that are cost-effective, process efficient and improve light barrier characteristics, it claims.
By blocking light, the shrink-wrap protects milk's riboflavin and vitamins while preventing off-taste. The application can be applied to many food and beverage markets, especially those with products that are sensitive to light, according to the company.
Chris Frank, global marketing, labels, at Klöckner Pentaplast explains, "The shelf life extension possibilities go beyond the retail shelf. The label will also permit more flexibility in the supply chain. Milk or juice producers stand to be able to extend production runs of different flavors or fat percentages due to the lengthened product life."
"The built-in, almost complete light block, with no need for expensive backside black printing – saves processing time and money," he added. "Pentalabel® eklipse™ combines the highest level of whiteness for this category of barrier shrink sleeve product with superior light blocking capabilities," Frank says.
In addition the films offer high performing shrink percentages for optimal design freedom while eliminating the need for high-barrier primary containers. Beyond dairy, Pentalabel® eklipse™ technology has strong application potential for new or redesigned packaging for food, health and beauty, home and garden, and household applications.
News overview