Kezzler and Wiliot among winners of FDA food traceability challenge
| 29-09-2021 |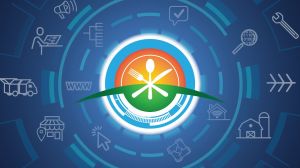 The USA Food and Drug Administration (FDA) recently launched the "New Era of Smarter Food Safety" Low- or No-Cost Tech-Enabled Traceability Challenge, with the objective of achieving seamless traceability at no cost to the consumer and so "advance the widespread, consistent implementation of traceability systems across the food industry," according to the FDA.
There were 90 participants from all parts of the world and the FDA recognized 12 winners for innovations - integrating hardware, software, and analytics - that achieve affordable end-to-end food traceability. Two AIPIA members were among the winners: Kezzler and Wiliot.
Kezzler's concept was predicated on a decentralized, open-market ecosystem that would enable growers to generate unique identifiers via easy-to-use cloud-based self-service portals and leveraging progressive-web applications to effect simple data acquisition, using infrastructure that is already available in everybody's pocket. The data collected is meant to be kept at the minimum to limit friction during harvesting and packaging, while automating some of the information required for a successful product trackback. Data encoding, formatting and exchanges would leverage the widely accepted GS1 family of standards.
"We strongly support the efforts of the FDA in uniting the industry to tackle the challenges faced by the Food industry. Tech-enabled traceability helps to support food safety and can open up new channels to communicate directly with increasingly demanding consumers," said Christine C. Akselsen, CEO Kezzler.
Wiliot partnered with Roambee and GSM. Their solution uses low-cost IoT sensor tags in combination with shipment visibility and verification technologies to provide end-to-end traceability. Wiliot's IoT Pixels, attached to food packaging, containers or shipping crates, could be read by Roambee devices, integrated by GSM, to communicate real-time data about food in transit. The IoT Pixels are tiny, self-powered computers that can either be attached to products as stickers or integrated during the manufacturing process, which communicate via Bluetooth.
Data from IoT Pixels is collected in the Wiliot Cloud for tracking and analysis, so participants in food supply chains can understand where food is located at any given point in its journey, they say. The data also includes whether it's being transported at the correct temperature or the right humidity.
"Recognition of next-generation IoT technology by the world's leading food safety agency is a significant milestone in enabling the type of traceability that can change our world for the better. We are proud to have earned the agency's recognition," said a Wiliot team spokesman.
"Too many Americans suffer from foodborne illnesses every year. Making the food supply more digitally enabled and food more traceable will speed the response to outbreaks and deepen our understanding of what causes them and how to prevent them from happening again," said acting FDA Commissioner Janet Woodcock.
« News feed