GS1 UK seeking brands to aid development of QR codes powered by GS1 standards
| 04-10-2023 |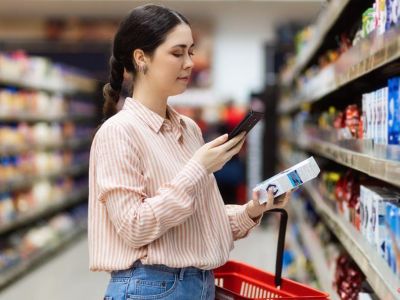 After celebrating the barcode's 50th birthday, GS1 UK has announced the launch of a new pilot programme that aims to harness the power of its 59,000-strong membership to shape the future of retail.
Building on the five decades of collaboration that followed the adoption of the barcode by industry, GS1 UK is seeking ambitious brands to help develop the next generation of on-pack labelling - QR codes powered by GS1.
From consumers and regulators to brand owners and retailers, everyone wants to know more about products they buy, sell or consume, it believes. As space on-pack is finite, there will always be a limit to the amount of information physical labels can carry and, with 94% of consumers now owning a smartphone, there is a growing expectation that comprehensive product information should be instantly accessible through that medium...
ALL THIS AT AIPIA WORLD CONGRESS. SEE AGENDA AND HOW TO REGISTER HERE
« News feed