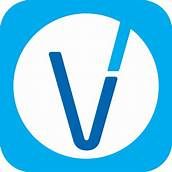 Validactor srl
Validactor is a fast growing company, fully devoted to combat the counterfeit businesses, the fakes markets and any kind of adulteration potentially causing a threat to customers. We fight this battle empowering both manufacturers and final customers with a full set of easy-to-use and easy-to-implement tools. Any kind of smartphone is the most powerful weapon to win this battle.
Along with anti-counterfeit features, Validactor offer a full set of services aimed at strengthen customer-manufacturer relations
- Information you give us. For example, our basic services do not require you to register on Validactor; however but if you want to explore and use the full set of Validactor services you need to create your personal Validactor account. While you are doing it, we'll ask for personal information, like your name, email address, telephone number, home or office address, your birthdate and sex (not all of this information are mandatory however).
- Information we get from your use of our services. We collect information about the services that you use and how you use them, like when you scan a product VACode, when you visit our Social Pages Portal, when you purchase a product or when you place an order. This information includes:
o Device information
We collect device-specific information (such as your hardware model, operating system version, unique device identifiers, and mobile network information including phone number). Validactor may associate your device identifiers or phone number with your Validactor Account.
o Log information
When you use our services or view content provided by Validactor, we automatically collect and store certain information in server logs.
This includes:
- Details of how you used our service, such as your product browsing or product scans.
- Telephony log information like your phone number.
- Internet protocol address (IP Address).
- Device event information such as crashes, system activity, hardware settings, browser type, browser language, the date and time of your request and referral URL.
- Cookies that may uniquely identify your browser or your Validactor Account.
o Location information
When you use Validactor services, we collect and process information about your actual location. We use various technologies to determine location, including IP address, GPS, and other sensors that may, for example, provide Validactor with information on nearby devices, Wi-Fi access points and cell towers.
o Local storage
We may collect and store information (including personal information) locally on your device using mechanisms such as browser web storage (including HTML 5) and application data caches.
o Cookies and similar technologies
Validactor uses various technologies to collect and store information when you visit a Validactor service, and this may include using cookies or similar technologies to identify your browser or device. We also use these technologies to collect and store information when you interact with Validactor features that may appear on other sites.
Information we collect when you are signed in to Validactor are treated as personal information.
We use the information we collect from all of our services to provide, maintain, protect and improve them, to develop new ones, and to protect Validactor and our other users. We also use this information to offer you tailored services - like giving you more relevant purchase options and offers.
If you have a Validactor Account, we may display your personal data including Profile name, Profile photo, and other sensible information only by respecting the choices you make to limit visibility in your Validactor account.
When you contact Validactor, we keep a record of your communications to help solve any issues you might be facing. We may use your email address to inform you about our services, such as letting you know about upcoming changes or improvements in the services we offer.
We use information collected from cookies and other technologies, to improve your user experience and the overall quality of our services.
One of the products we use to do this on our own services is Clicky to anonymously track the visits to our websites. By saving your language preferences, we'll be able to have our services appear in the language you prefer. When showing you tailored offers, we will not associate an identifier from cookies or similar technologies with sensitive categories, such as those based on race, religion, sexual orientation or health; we will only base our tailored offers on the selections you will do in your Validactor Account.
Our automated systems analyze your actions within Validactor to provide you personally relevant product features, such as customized product offers and tailored services.
We may combine personal information from one service with information from other Validactor services - including personal information - for example to make it easier to share accumulated VAPoints with people you know.
We will always ask for your consent - in advance - before using information for a purpose other than those that are set out in this Privacy Policy.
Validactor processes personal information on AWS servers in many countries around the world. We may process your personal information on a server located outside the country where you live or outside the European Community.
We collect information to provide better services to all of our users - from figuring out basic stuff like which language you speak, to more complex things like which products or brands you like most, any allergy you may have, which Points of sale or resellers you prefer, or which promotions you may be interested in
Back to list
Visit website