Blockchain and NFC expertise used to verify COVID-19 test kits
| 04-06-2020 |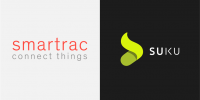 Smartrac, now part of part of AIPIA member Avery Dennison and blockchain startup SUKU, have produced a digital verification solution to authenticate COVID-19 testing kits and personal protective equipment (PPE). The NFC-powered platform enables instant verification of authenticity and provides end-to-end supply chain transparency, they claim.
By equipping COVID-19 test kits and PPE with Smartrac's CIRCUSTM NFC tags, the solution utilizes Avery Dennison's Digital Identity Platform to feed tag data to SUKU's blockchain-based supply chain application. The data from the mobile engagement then confirms the authenticity and provenance of the tagged product, reassuring customers and ultimately increasing trust. Customers can also view their purchase price of PPE compared to the global average, providing transparency to help in the fight against price manipulation.
The test kit solution allows organizations to access real-time data from test kit results to make informed decisions on the allocation of doctors, facilities and resources. By opening a communication channel with healthcare officials, the solution will also provide patients with guidance on appropriate behaviour in case of a positive test result, say the partners.
"By combining Avery Dennison's Digital Identity Platform and Smartrac's NFC technology with SUKU, we are enabling true transparency for users of COVID-19 testing kits and PPE. Pairing each physical item with a unique digital identity enables visibility of where the items are being distributed, helping healthcare providers, governments and consumers make better, faster decisions based on access to real-time data," said Francisco Melo, VP/GM, Avery Dennison Intelligent Labels.
"Our goal is to offer a simple solution that doesn't require complex systems integration, providing the right transparency, provenance, supply availability, and real-time data needed using NFC tags enabled by the SUKU Blockchain," said Yonathan Lapchik, CEO, SUKU.
« News feed